Justin Peters (Production Operations Manager) is a Chicago-based percussionist, composer, producer, and facilitator of music making. With equal experience both on stage and behind the scenes, Justin is devoted to helping artists reach audiences. He began performing at an early age, but quickly developed a passion for showcasing other artists as well. He cut his teeth curating bills at local rock clubs and eventually opened and co-managed a venue in his hometown. This drive to facilitate live performance has led him to work with Eighth Blackbird, the Pitchfork Music Festival, MusicNOW, the Lyric Opera of Chicago, the University of Chicago, and NPR's Live From Here.
As a performer, Justin has appeared with artists such as Eighth Blackbird, Third Coast Percussion, Nico Muhly, and Nadia Sirota. In 2015, he received his Bachelor of Music in Percussion Performance at the University of Illinois at Urbana-Champaign. He stays busy as a freelance percussionist, and performs and records regularly with many groups in Chicago and abroad, including Family of Geniuses, Dan Durley, and Villekulla. His debut solo album Kinesthetics was released indepedently in February of 2022.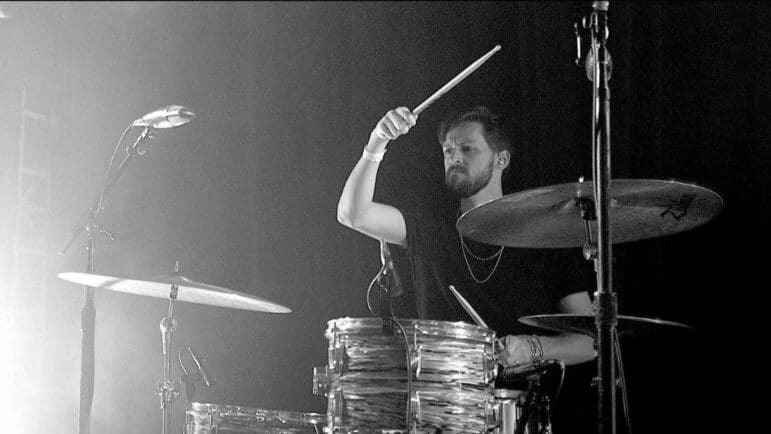 Additionally, in a continuation of its leadership in the field, Chicago Sinfonietta has become one of the few American orchestras to have a Human Resources Department. Joining the staff are Melissa Adams (see below) as Director of Human Resources and Isamar Villafuerte as Human Resources Generalist. We are pleased to have them with us!
Melissa Adams was a public school music teacher for the first eight years of her career, and then she transitioned to working in the human resources space. Her HR experiences span the political (Illinois Training Director for a presidential campaign), governmental (Assistant Director of Presidential Correspondence, and Director of the White House Internship Program), public/private (Program Coordinator at World Business Chicago), and for-profit (HR Director for a restaurant group and for an IT firm). Her not-for-profit experiences include serving as the founding director of Organizing For Action's Community Organizing Institute, and as HR Manager at a Montessori school. As AVP of the Not-For-Profit Sector of Quatrro Business Support Services, she serves as HR Director for two museums, two foundations, a charter school, a STEM-focused education organization, a food pantry, a neighborhood association, a symphony, and a low-income housing organization. Her volunteer experience includes serving for several years as the Chair of the Governing Board of an arts non-profit, serving on the Personnel Committee of her church, and being elected to public office as the Community Representative for her Local School Council. Melissa received her Bachelor of Science in Music Education from the University of Wisconsin-Madison and is a SHRM Senior Certified Professional. She also plays trombone in Chicago's favorite punk rock marching band, Mucca Pazza.